Welcome to Café Polonia. Celebrating over a decade as part of Boston's dining scene, we are proud to feature a rich menu of traditional and gourmet Polish and Eastern European specialties. Our unique handcrafted furnishings and décor create a cozy atmosphere similar to a country cottage in the mountain region of Poland. Let us take you back to Poland's countryside where our hearty cooking and Polish hospitality offer a truly unique and cherished experience you will not soon forget.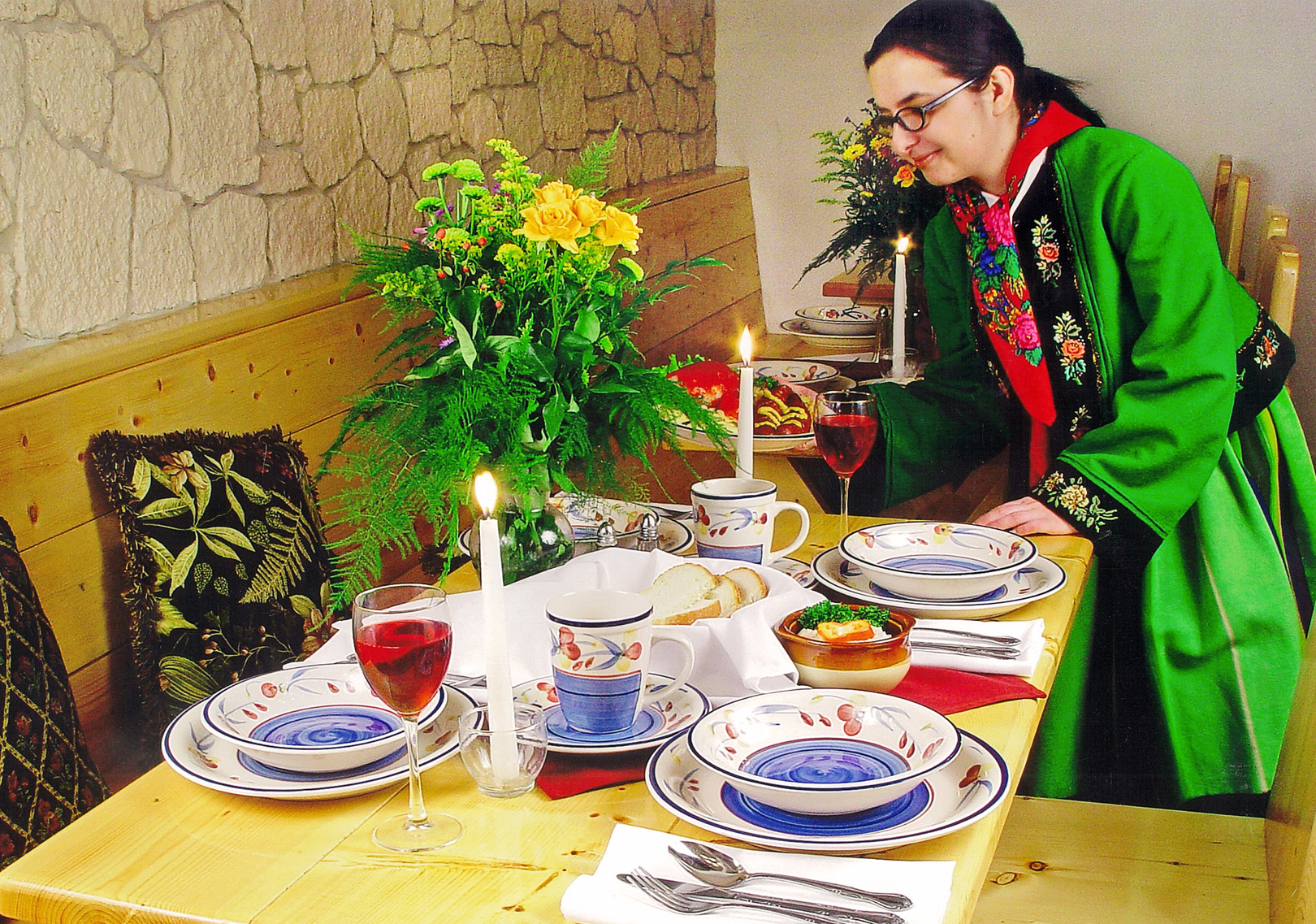 Polish culinary traditions date back hundreds of years. Poland, a land blessed with rich fields, has always been one of the region's main growers of potatoes, cabbage and beets. It is no wonder that these ingredients are a big part of its culinary heritage. Cabbage soup, stuffed cabbage, cabbage stew, sweet cabbage, potato dumplings, potato pancakes, potato and cheese pierogi or ravioli and a number of beet soups have always held a prominent spot on the Polish menu.
But besides the peasant traditions, Polish nobility and land owners have created culinary traditions of their own. Wild game, roasts, juicy hams, duck, geese or various pates were often part of the menu for special occasions, holidays and other celebrations. With local flavors representing various regions and customs, Polish cuisine has become famous world wide.
Poles immigrating to the United States have brought these culinary traditions with them to the new land and have passed them on from generation to generation. Not surprisingly most people are familiar with such favorites as the cabbage stew, pierogis, a Polish versions of ravioli, and kilebasa or smoked sausage. Whether these dishes bring back memories from grandma's kitchen or you are a novice when it comes to Polish cuisine, Café Polonia's rich menu is sure to please all.
Opened in December of 2002, Café Polonia became the only Polish restaurant in the greater Boston area. It is no wonder our guests have come from all over New England to enjoy home-style cooking based on the recipes and traditions they cherish. Featuring lunch and dinner daily, Café Polonia is the perfect place to visit any time of the day. Our daily specials feature even more regional and lesser known specialties. And what better way to top off a hearty meal than with a glass of wine or a bottle of Polish beer. As we like to say, "na zdrowie" - to your health!